Graphene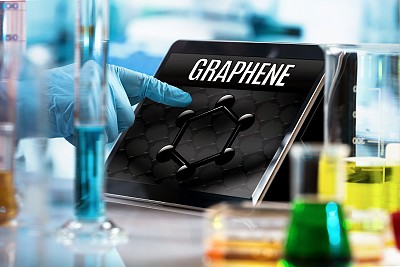 Graphene demonstrates many different properties at the same time and is definitely one of the materials that will dominate the future of many industries. Conductive, wear-resistant, ultralight, this material can be integrated into many raw materials to give them exceptional characteristics.
Wear resistant / Thermal stability
Water repellent / Electrical conductivity
UV protection / Tensile strength and toughness
Isolation of electromagnetic interference (EMI)
We have pioneered many applications using graphene to improve polymers and we understand the chemistry of nanomaterials and have developed processes to optimally disperse graphene in a wide assortment of polymers (both thermosets and thermoplastics) as well as liquids (such as used in paints and coatings).
It can be produced as:
Graphene powder (pure product)
Graphene mixtures (mixture of powders including graphene also according to customer formulations)
Graphene compound (incorporated into your polymers)
Graphene additives (Masterbatches) on a support of your choice
3D Graphene (Compounds for 3D printing according to specifications)
We work with your technical and sales team to develop formulations, test criteria and masterbatches.
Our laboratory is involved in all stages of development, testing and quality control.