Antiviral - Antibacterial
Antibacterial Solution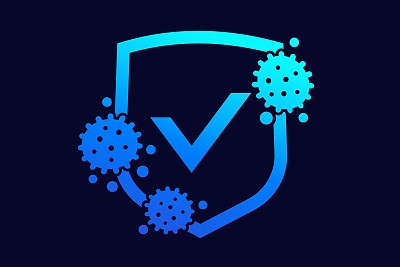 Your product may come into contact with a large number of people and therefore be the source of contamination.
We can secure your application and making it more hygienic by embedding our antiviral - antibacterial agents into your plastic.
Our antiviral and antibacterial materials meet the following standards:
Antiviral Standard ISO 21702 (with Human Coronavirus E229)
Antibacterial standard ISO 22196 (so-called hospital bacteria, Staphylococcus, E. Coli)
BPR Regulation (EU) No 528/2012 (regulation on biocidal products)
REACH Regulation (EU) No 1907/2006 / EC (registration, evaluation, authorization and restriction of chemicals)
Coloring of antiviral and antibacterial materials with food pigments (FDA)
Complies with Toys (Toy SN EN-71) (ISO 8121) standards.
Phthalates free

We offer you innovative plastics that will provide long-term antiviral / antibacterial protection for synthetic items.
BREAKING NEWS !
We can make your platic material antiviral
ISO21702:2019
Our agents have just passed the test!
FDA approved
Toy Standard
Antibacterial standard ISO 22196
Reduced by more than 99.5% on Golden Staphylococcus and Escherichia
Protecting contact surfaces between humans and objects against bacteria and viruses is the mission of ImproMat.
We offer innovative plastic materials that will provide long-term antibacterial protection for items made of synthetic material.
In addition to sneezing and coughing infections, hand contact remains one of the main causes of the spread of disease and infection in the world.
Our active agents fight against bacterias surviving on these objects by preventing them from multiplying.
Virus protection can also be checked on a case-by-case basis.
Almost all plastics materials can be improved by our antibacterial additives.
Therefore, ImproMat focuses on the manufacture of these articles for hospitals, retirement homes, schools, workplaces, stations, airports, public transports, shopping malls, waiting rooms, laboratories, clean rooms and other places with high traffic.
All these sectors have a large number of contact zones and therefore have a real need for an antibacterial protection installation.
ImproMat can add to any object an antibacterial protection function such as door handles, window handles, hospital equipment, casters, bars, handles for supermarket trolleys, seats, refrigerators, IT items, remote controls and many other plastic surfaces .
Note that this antibacterial agent is compatible with the majority of our adjuvants: color, anti UV, anti static and others.
If you have a project, you can contact us, we will help you to find the antibacterial material adapted to your product.
ImproMat stands for Swiss quality and execution capacity.